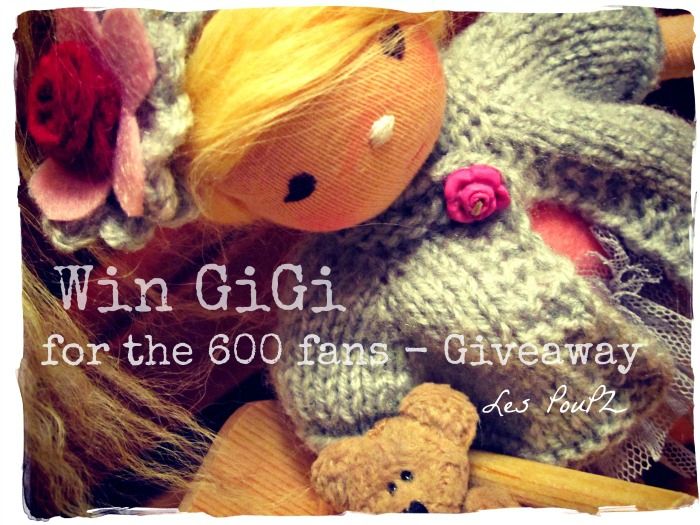 To celebrate the 600 fans who follow Les PouPZ on Facebook, there is a giveaway to win GiGi here !
Good luck to you all!
**************
Pour fêter les 600 fans qui suivent Les PouPZ au quotidien sur Facebook, il y a un jeu pour gagner GiGi ici !
Bonne chance à tous!