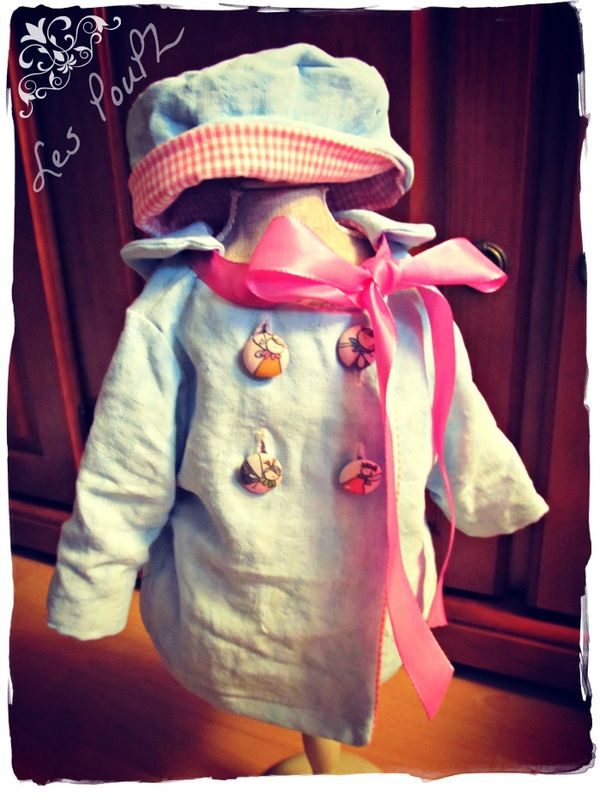 As I was working on a new coat pattern, I took the chance to use some fabrics I particularly like working with: I used a large vintage linen sheet I hand-dyed a few months ago. I love its colour so much, but wanted to keep it for spring to summer sewing projects.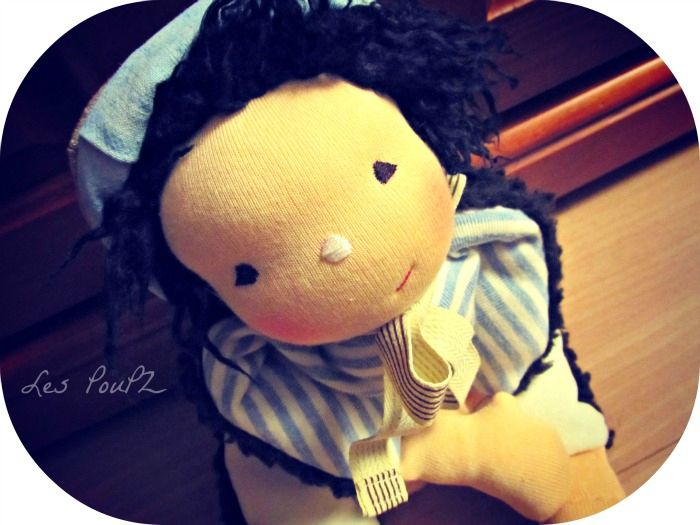 It is the same fabric I used as a lining for the latest Teeny Boy's hat.
I love linen. It shapes so nicely, and I must say... I love rough textures; I think it gives so much soul, life and memory to projects, dolls and clothes. And it is also very strong!
For the dyeing step, I chose to let the sheet folded and very creased to have a rough texture; it was a decisive experiment! Sure I will do it again!
Yours,
Sév