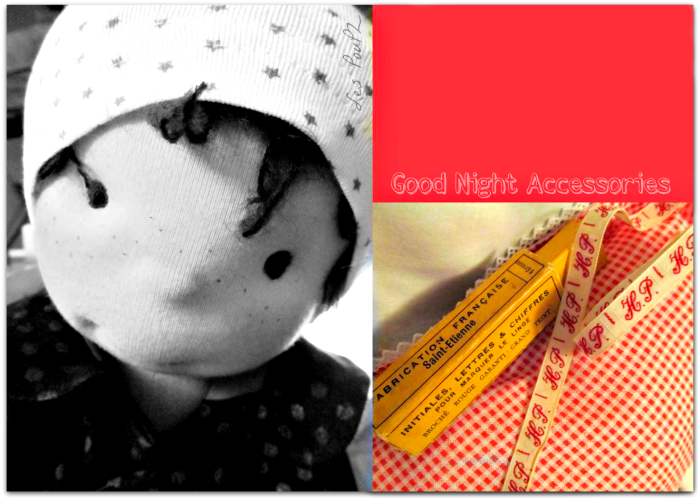 It's been a long time I wanted to use this lovely vintage name tape.
We had it from my husband's grandfather who died 7 years ago; and you can see his initials H. P.
H. is for Hubert which was his first name.
I wanted to keep it for a special sewing project; and this is high time I take it out of its original box.