Je vous rassure, je parle de poupée dans le titre, ne vous imaginez rien d'autre...!
Eh oui, une envie de dentelles, de lin, de noir et d'écru...
Yû est née de cette folle envie de faire différent, un peu décalé, chic et bohème.
Elle me fait aussi un peu penser aux femmes des années 20, avec leurs frou-frous, et leurs dentelles.
Bref, je me suis bien amusée,
et évidemment, elle a son petit compagnon,
Mustach, son lévrier chic!! (voui, il porte un pull à col roulé et un gros noeud en satin!)
Je ne sais pas s'il était d'accord! Bref; maintenant, il est assorti à Yû!!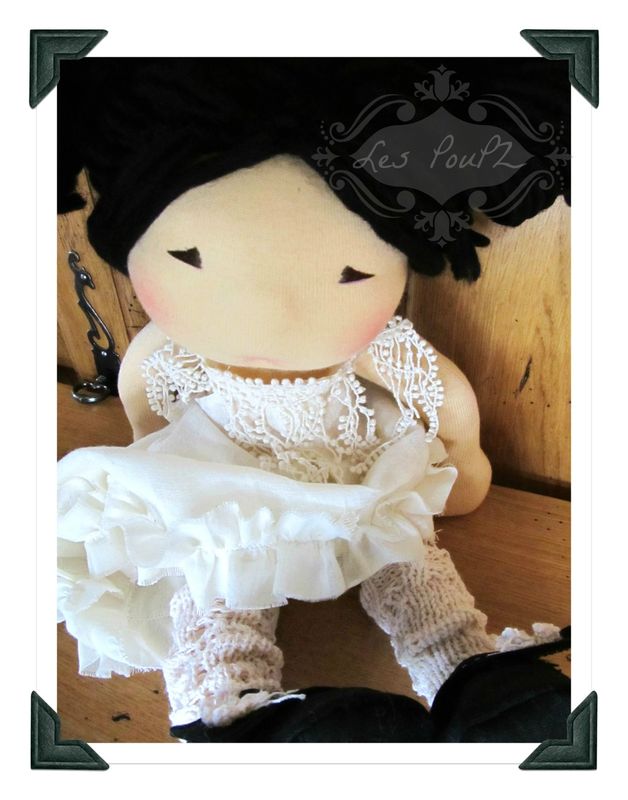 Don't get it wrong, I'm talking about dolls in the title of this message, nothing else...!
Yes, I needed to work with lace, linnen, black and beige...
Yû was born from this urge to make a different doll, chic and bohemian.
She also reminds me of the 20's women, with frou-frou and dentelle.
Well, I had a GREAT time designing this doll,
and her little companion, of course!
Mustach is a pretty chic greyhound! Yes!! He's wearing a turtle neck jumper, and a big satin bow!
I didn't ask if he agreed to wear this stuff, but now, he is assorted with Yû's clothes!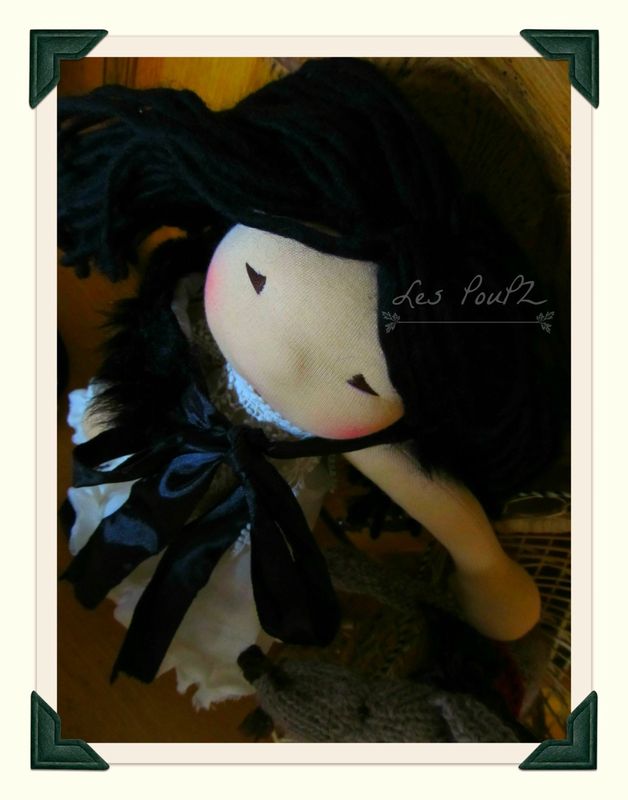 Pour voir la galerie photo de Yû, c'est ici: / To view Yû'sgallery:
http://www.flickr.com/photos/lefilensoi/sets/72157632138393648/
Yû est en vente (enchères) sur ma page fb jusqu'à dimanche 18h. adoptée; elle partira dès lundi pour les US, merci Amy!
Yû is available, auction style, on my fb page till Sunday 6pm (french time zone). adopted; she will start her trip to her new home in the US! Thanks a lot Amy!